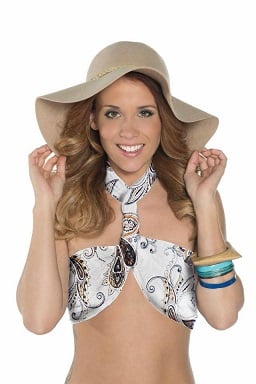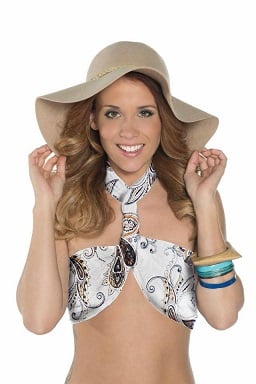 Bandkini - Paisley
$9.99 / On Sale
Bandkini par GoldenFish Swimwear est un maillot de bain multifonctionnel qui se porte de plusieurs façons différentes. Nous vous proposons certains choix distincts mais soyez créatif et faite votre propre style.
Bandkini by GoldenFish Swimwear is a multifonctionnal swimsuit that can be worn in many diffrent ways. We offer over 25 examples via pictures on our social networks (Facebook and Pinterest) you can also style the Bandkini as you please, there are many more possibilities.
*Nous ne sommes pas responsable de votre usage avec les maillots de bain et, par mesure d'hygiène, nous acceptons aucun remboursement.
*We are not responsible for your use with the swimsuits and, by measure of hygiene, we do not offer refunds.